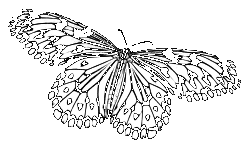 House Breslau, holiday home in Adendorf, Vacation rental

Detached holiday home for families and dogs, WiFi, fitters welcome.
Prices and booking
from
to
Minimum
number
of nights
Accommodation price
Friday to Sunday
Weihnachten 2023 / Neujahr 2024
2023-12-29
2024-01-03
3
95.00 €
95.00 €
Sommer 2024
2024-04-04
2024-09-13
2
85.00 €
85.00 €
If travel is not permitted because of COVID-19 (CORONA), you will get independent Your travel price will be fully reimbursed by cancellation deadlines.
We ask you to fill out the registration form on arrival. There is no registration with an authority in Germany.
Stock price: 75 €
People inclusive: 3. Each additional person: 15€
10 % discount if you book through this site.
At Weekend (Friday to Sunday): 75 €
Extra charge per dog 10 €
Cleaning: 120 €
Deposit: 200 €
Energy cost advance per day: 15,00 €
Book in advance: 1 days

The prices mentioned here are only for non-binding preliminary information. The prices from the travel portals are valid.
The rental price must be received by the landlord 2 days before the tenant's arrival. A cash payment is therefore not possible.
The house is rented out for limited use as a holiday apartment or fitter's accommodation for a maximum of three months. There is no permanent tenancy as a place of residence. Accordingly, no confirmation of the accommodation provider will be issued in accordance with Section 19 of the Federal Registration Act.
Portal
pay­ment methods
Be­wer­tun­gen
cancellation policy
e-domizil
ATRAVEO
Wolters Reisen
Credit card , SEPA Direct Debit , invoice , Paypal
Rückerstattungen:
75% des Mietpreises bei Rücktritt bis zum 42. Tag vor Mietbeginn
40% des Mietpreises bei Rücktritt ab dem 41. und bis zum 28. Tag vor Mietbeginn
10% des Mietpreises bei Rücktritt ab dem 27. Tag vor Mietbeginn oder bei Nichterscheinen
Direkt beim Vermieter
Transfer, Paypal
Bewertungen
Rückerstattungen: 100% > 30 Tg., 50% > 14 Tg.